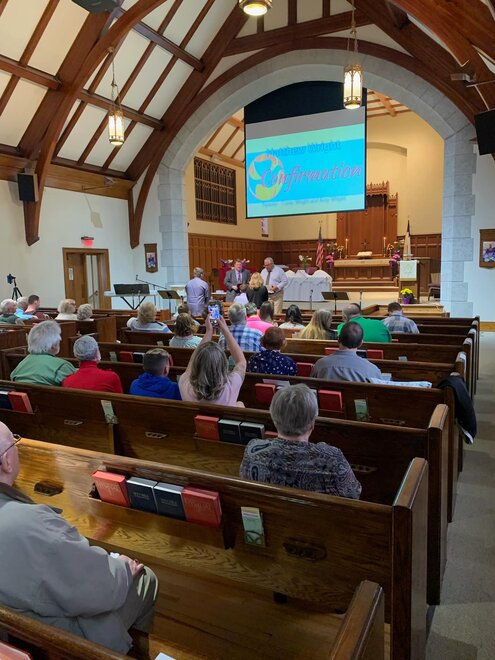 Columbia United Methodist Church was formed by the consolidation of three United Methodist Churches in 1992: First United Methodist Church, the earliest Church, began in 1803; Salome United Brethren began in 1860; and Cookman United Methodist began in 1876.
Columbia United Methodist Church's Lead Pastor is Tom Grubbs. Pastor Tom has been in ministry for 25 years. He married Melody (Stutzman) Grubbs on January 1st, 2021. They have seven children and reside in Elizabethtown, PA. Pastor Tom and Melody have a heart for ministry and for bringing people to Christ.
CUMC outreach programs make the church available to many organizations including the Columbia Senior Center, AA, Community Life Network, and Chamber of Commerce, etc.
CUMC is fully handicapped accessible including an elevator to access the basement, fellowship hall, kitchen and Sunday School rooms.
Pastor Tom and Melody